Memorial Avenue, Christchurch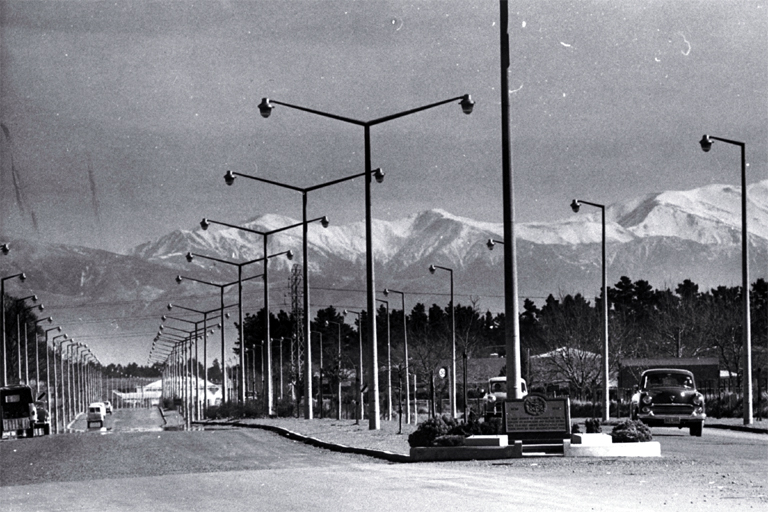 Memorial Avenue, Christchurch
[ca. 1959]

Burnside Road was upgraded to a four-lane highway and renamed Memorial Avenue in tribute to those who died in World War Two (1939-1945). When the reconstruction was complete, the Governor-General, Viscount Cobham (1909-1977), unveiled a plaque at the intersection of Greers Road and Memorial Avenue on 26 November, 1959. The plaque reads: "This avenue is dedicated to the memory of those men and women of the New Zealand armed forces who gave their lives in the Second World War". Memorial Avenue is approximately 4.3 km long and runs from Clyde Road to Russley Road and on to what was Harewood Airport, where many who served in the war trained before going overseas. The road is still unsealed in this photograph. The large number of street lights was required because car lights were not very powerful.
File Reference CCL PhotoCD 10, IMG0032