Christchurch railway station, Moorhouse Avenue, Christchurch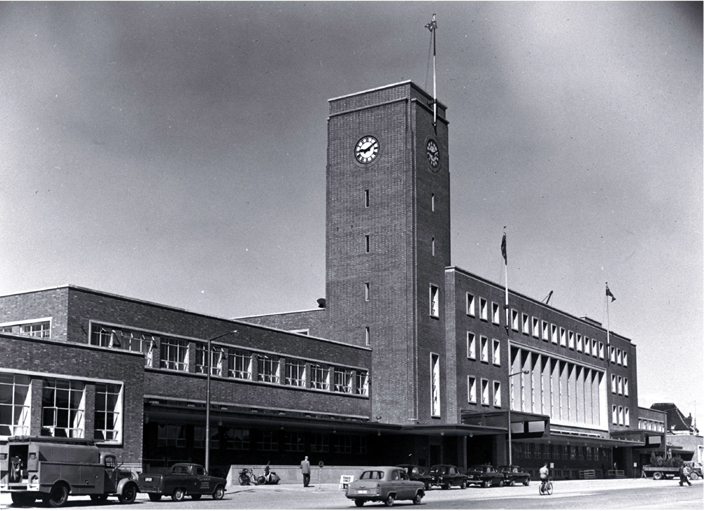 Christchurch railway station, Moorhouse Avenue, Christchurch
[1960]

A move for the replacement of the 1887 station had begun as early as 1914 with architect's drawings being published in 1938 with the Department of Railways' annual report. War delayed construction and work was not begun until 1953 although the 1938 plans were followed with minor additions. The station was opened on 1 November 1960 by the Minister of Railways, the Hon. Michael Moohan (1899-1967). At the time it was the largest building to be erected in Christchurch for some years apart from the Princess Margaret Hospital. Architects were Gray Young, Morton & Calder; supervising architects, Manson, Seward & Stanton; builders, Wilkins & Davies (foundations), P. Graham & Son (superstructure). "The new Christchurch station is a magnificent symbol of the steady modernisation of New Zealand's railway system, planned to meet the needs of a dynamic and vigorous community"--Christchurch city civic developments. Unfortunately by the time it was opened the use of the railways was in serious decline and the building was never used to its full potential. See also Down at the station : a study of the New Zealand railway station, p. 112-113, 165.
File Reference CCL PhotoCD 10, IMG0041