St. Michael's Church, Christchurch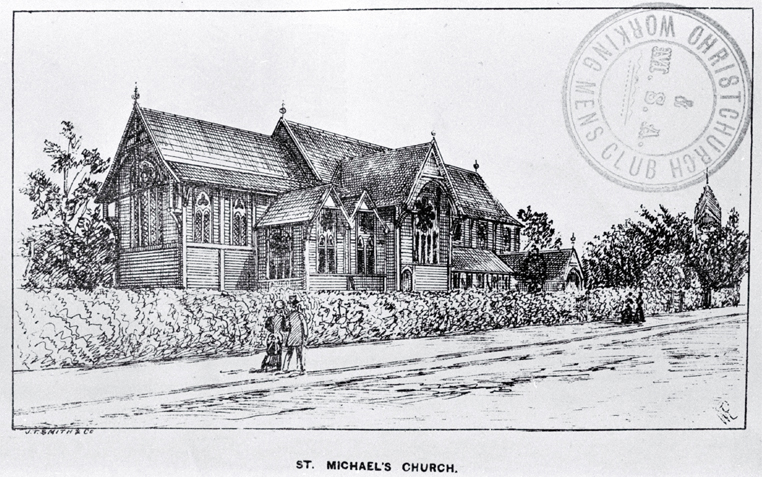 St. Michael's Church, Christchurch
[ca. 1885]

St. Michael's is a late Victorian gothic building combining elements of the French fourteenth century gothic, and English medieval styles. It was designed by William Fitzjohn Crisp and is one of the few buildings known to be designed solely by Crisp. The church is constructed entirely of matai timber (native black pine) on rubble stone foundations. St. Michael's is one of the largest timber churches of its style in the world and possesses a warmer atmosphere than one you would find in a stone building. Such a massive timber building requires an intricate framework, with pillars carved from single trees supporting nave arches and huge tie-beams in the roof structure. Structurally the church has changed little since completion in 1872, the only alteration being the 1896 removal of a tie-beam and secondary arch to give a better view of the east window. Erected in 1861, the belfry was designed by Canterbury's leading Victorian architect, Benjamin Mountfort. He also designed the provincial chambers and some of the windows in St. Michael's. The bell it houses was brought out with the first four ships in 1850, and was rung every hour of daylight to indicate time to the early settlers. It is still used to ring the Angelus and to call the faithful to worship every day.
File Reference CCL-KPCD12-IMG0080