Durham Street Wesleyan Church, Christchurch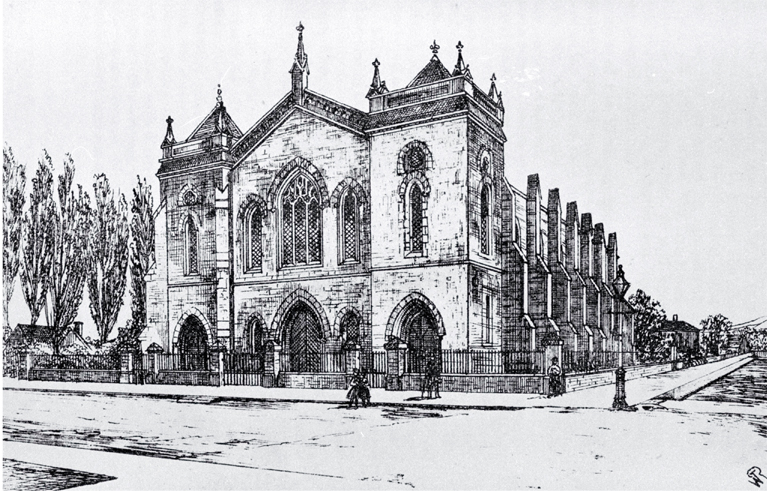 Durham Street Wesleyan Church, Christchurch
[ca. 1885]

Durham Street church is a Victorian Gothic building which was opened on Christmas Day 1864, the first stone church built on the Canterbury Plains. The supervising architect, Samuel Farr (1827-1918), modified the original plans submitted by Messrs Crouch & Wilson of Melbourne. It was Farr's largest building to date, and probably the first time he worked in stone. The church was built from local stone, in a mixture of Halswell and Port Hills basalt. The lighter facings are Charteris Bay sandstone. Originally there was to be a spire on the south-east corner. The pinnacle which topped the centre took on a dangerous lean following an earthquake in 1888, and was removed.
File Reference CCL-KPCD12-IMG0081