Inner city report, 1946 / Arthur Francis Stacey
Click on image to view thumbnails ~ About this collection ~ Related Material
No. 13. Location plan to scale showing locations Lichfield Street and Tuam Street : Image 15 of 35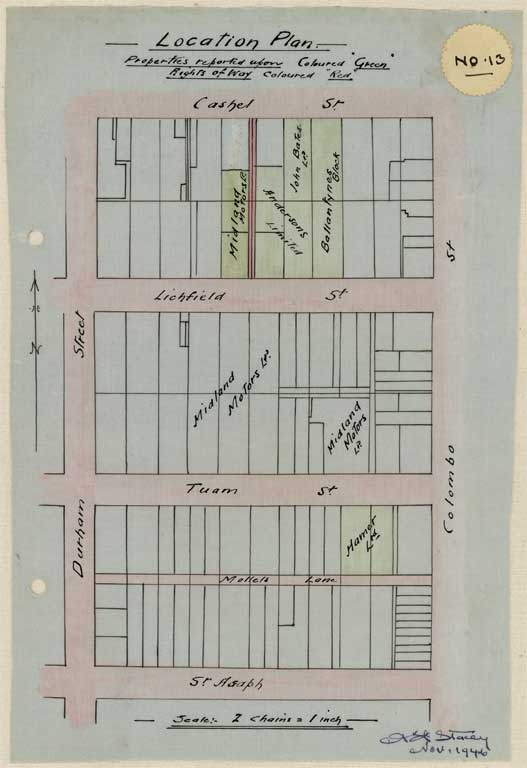 Title

No. 13. Location plan to scale showing locations Lichfield Street and Tuam Street coloured green.

Creator

Arthur Francis Stacey

Date

1946
Image

15 of 35

Physical Description

19cm x 29.5cm

Notes

No. 13. Location plan to scale showing locations Lichfield Street and Tuam Street coloured green which will be reported upon hereinafter.
Source

Christchurch City Council Heritage files

Collection Location

Christchurch City Council Archives

File Reference

CCC-AFStacey-015
Click on image to view thumbnails ~ About this collection ~ Related Material
Copyright and other restrictions
This material has been provided for private study purposes (such as school projects, family and local history research) and any published reproduction (print or electronic) may infringe copyright law. Please contact Christchurch City Libraries if you have any questions relating to the use of this material. It is the responsibility of the user to obtain clearance from the copyright holder.