William White snr (1824-1899)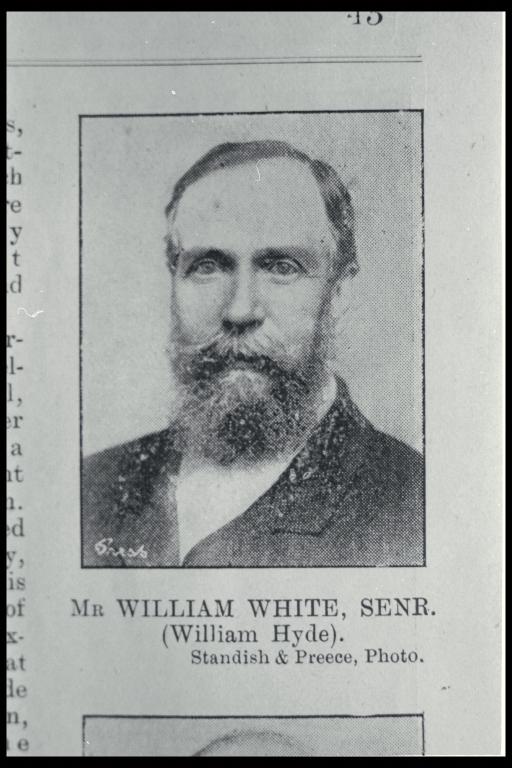 William White snr (1824-1899)
[between 1880 and 1890]

Willam White came to New Zealand on the William Hyde with his wife, Elizabeth, and sons, William and Leonard, arriving in Lyttelton on 5 Fe. 1852. A publican, he built the Kakanui Hotel. In the 1850s and 60s the Canterbury Provincial Council gave the self-taught bridge builder permission to bridge the north and south branches of the Waimakariri River. White's wooden swing bridges survived floods while lesser bridges designed by professionals gave way. A Waimakariri locality is still called White's Bridge.
File Reference CCL PhotoCD 15, IMG0099