Smart's Pond, later Bradford Park, Sydenham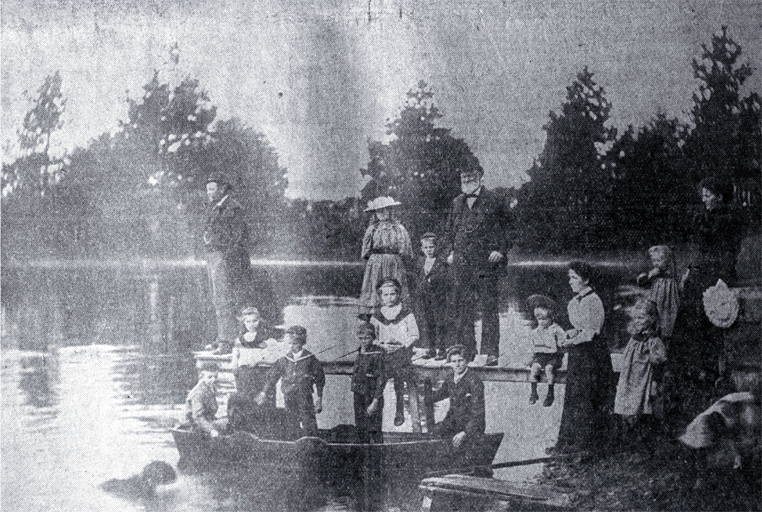 Smart's Pond, later Bradford Park, Sydenham
[1890]

Samuel Smart (1822-1907) was a roading contractor who quarried shingle on a 5 1/2 acre site behind his house at 198 Milton Street. After the pits closed the wells which had been sunk for cleaning the shingle were left and formed ponds. This photograph shows Smart's Pond as it was in the 1890s with the family and friends assembled for a picnic. Samuel Smart is in the middle of the jetty, his son William in the bowler hat at the far end and William's wife Lucy is at the extreme right. See The Press, 11 Jan. 1983, p. 17, and 13 Jan. 1983, p. 16. By 1930 the ponds were filled in, and the Christchurch City Council decided to name the area Bradford Park in memory of Frederick Riley Cooke (1867-1930), a former member of the council, also a tailor, socialist and trade unionist who had lived for a time in Bradford, England. He emigrated to New Zealand in 1900.
File Reference CCL-KPCD13-0047