How to locate a train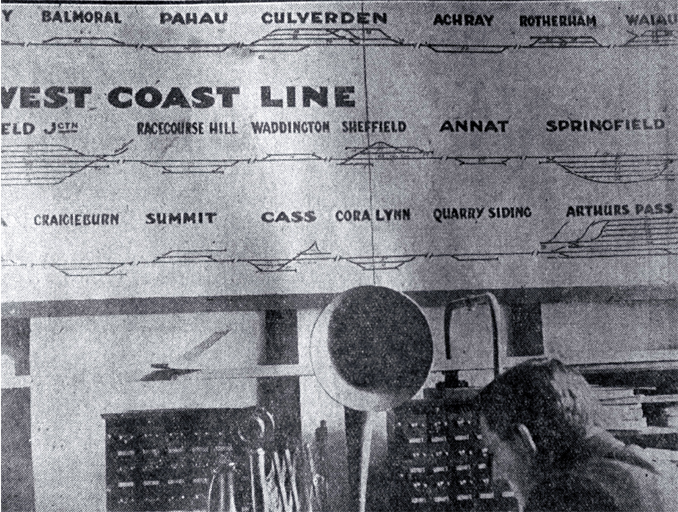 How to locate a train
[1930]

A photograph taken in the train control office at Christchurch. "The miniature maps on the wall reveal to the attendant on duty the exact position of any train on the line. He is thus able to locate a train at any moment from the time it leaves Oamaru until it arrives at the Christchurch Station. All branch lines are marked, and when shunting operations are in progress, a check is kept on the respective position of trains."
File Reference CCL-KPCD13-0048