New Zealand Music Month — May 2012
Christchurch City Libraries celebrated NZ Music Month in May 2012 with free music events at our libraries and a competition to win an iPod Nano®. There was also a great colouring competition for the kids.
Christchurch Launch Event - New Zealand Music Month Opening
CPIT, Rakaia Centre Atrium, Madras Street - Tuesday 1 May, 5:30pm
Anika Moa
At 21, Auckland-born Anika Moa was the first unknown New Zealand artist to ever be signed to a major label (Atlantic). The Christchurch-raised singer and songwriter has an instinctive pop sensibility. She has evolved from humble beginnings to an artist with four poignant and successful albums.
Anika also played a ticketed show at Dux Live, 363 Lincoln Road Wednesday 2 May. Tickets available from eventfinder.co.nz or at the venue.
Hanna Harding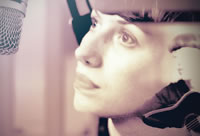 Hanna Harding or Aldous, is a small, awkward songwriter from the heart of the South Island. Her music is like a gentle sway in the wind; it invites all sorts of dreaming and longing. Hanna has been playing in and around Christchurch and Aotearoa with the likes of The Unfaithful Ways, The Eastern and Delaney Davidson for yonks, but she's all about getting rich and famous in Auckland now. She's also real pretty and plays the guitar like Carlos Santana's aunty.
Nadia Reid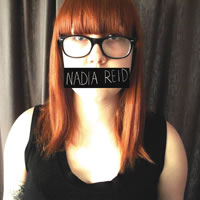 Nadia's soulful songs, vocal texture and strong performance presence have enabled her to carve a niche in the independent music scene, with regular performances and a fast growing following in New Zealand. Now based in Auckland, Nadia returns home to Christchurch to celebrate NZ Music Month with her band consisting of Ben Eldridge, Rich Densem and Joe McCallum. In June 2012 Nadia and special guests will embark on a New Zealand tour.
Nadia also played at Re:START, City Mall, Cashel Street Thursday 3 May, 12noon – 1:30pm. Wet weather venue: Central Peterborough Library.
NZ Music Month quiz
Win great music prizes including an Apple iPod Nano, by completing the NZ Music Month quiz. Terms and conditions apply.
RDU 98.5FM
Thanks to Christchurch radio station RDU 98.5FM for supporting our NZ Music Month programme.
If you want to find out more about local music, their radio documentary A Flat City is a 13 episode series recording the impressions and experiences of Christchurch's creative community following the earthquakes. It is threaded with some great music.
Music at Christchurch City Libraries
We have great music resources — CDs, tapes, LPs and DVDs as well as thousands of music scores, music magazines, and online music in the Source.
Explore our page about New Zealand music including:
About New Zealand Music Month
NZ Music Month was first celebrated in 2001. That May, only 6 per cent of album sales for the month were by New Zealand acts. Aiming to boost homegrown music, the initiative gave the media a chance to showcase local talent.
After five years of NZ Music Month, homegrown acts made up 29 per cent of albums sold, and there was similar increase in radio airplay. In the last couple of years, the month has started to become a truly national celebration, with the public encouraged to show their support through attending events, buying music and wearing the T-shirt.
NZ Music Month is a partnership between the NZ Music Commission and a number of other organisations including songwriters' association APRA, Independent Music NZ, NZ On Air, the Radio Broadcasters Association and the Recording Industry Association of NZ.
Previous years
See what we did in 2013, 2012, 2011, 2010, 2009, 2008, 2007, 2006, 2005, and 2004.